April 2011 Newsletter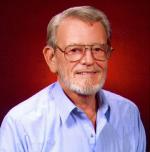 Founder,
Donald Douglas DeHart
2/3/1935—4/15/2006
Legacy of serving Haiti began
the winter of 1968-69.
 .
JUST ONE YEAR LATER... 
At the beginning of March I knew that the contributions were still REALLY down. It seemed logical that contributions were out of proportion because of the January 2010 earthquake—though we didn't get near what the "big guys" did. So I did a quick comparison of January/February 2009 to January/February 2011. Yes, we are definitely down 43.5%.
As President, it is now my job to figure these things out. Think through it with me. We know one part of it is losing some of our major contributors to the Lord. We know another is loss of jobs and rising prices. And, I can personally attest to how insurance, food and medication costs are going up while our Social Security checks have not increased.
There is another factor—donor fatigue. There have been so many disasters worldwide since the earthquake that Haiti is long out of the news. Perhaps some are "assuming" that all the pledges have been filled and Haiti is rebuilt and all is well—oh, wouldn't that be nice. The truth is that nothing has changed—except that it is worse. That is fact, and then add in the complications of the presidential elections, general unrelenting unrest and warnings to travelers to stay away. None of this helps a country that still desperately needs help.
ACCENTUATE THE POSITIVE 
One of my favorite critics at this point would be calling and reminding me, "Eva, we don't want to sit and read all this depressing negative stuff, what are you accomplishing with our money?" So, Mr. A, here goes…
CLINIC NEWS
"...and He healed them all"
There were 1,466 patient visits in the month of February, with the prospect of many more in March as a result of the upcoming elections, but we are supplied and ready.
BluSource just received and passed along a wonderful supply of wound treatment bandages which should actually stock the clinic for about six months. Combine that with the fact that Blessings made available SSD burn cream for $1.68 a tube (a subsidy of 25% off the original price) and we should be in pretty good shape for the most expensive items of the clinic. The Crystal Beach Community Church focused on the burn cream as a project for the month of February and sent over $1,000 toward our goal of $2,000.
Stressing again that For Haiti with Love doesn't want to be a welfare organization, we want to do help projects that save lives and help folks be back into a position of providing for their families. We have never charged for clinic services, not for the treatments, supplies or medications. Don's philosophy that God's love is not for sale carries us forward to this day. You, our generous donors, give us the funds and we pay it forward in the care provided on your behalf.
There are three girls (plus Roseline when she is there) taking care of the emergencies and follow up treatments. A very high number of patients are children burned by hot water, charcoal fires, candles,, etc… The ever present dangers and hazards of cooking and lighting without electricity.
FOOD PROGRAM
"...two loaves and five fishes"
To repeat a bit, we distribute packaged dry food from the headquarters three days a week. Three days of prep are needed to prepare for this distribution. In rotation, there are 50 families for each day making a total of 150 families a week, averaging 10 folks per representative who benefit from the meals. The staff each get one box of the food packs a month to supplement the food for their families. Presume receives food for the 35 girls as well as food for the 15 (combo of his 3, the 2 toddlers and 10 teens and early twenties), all receiving cooked food. Add to these numbers the 500 who eat each Sunday after children's church and you quickly see the blessings of your gifts to the food program.
Until there are jobs available for the families to provide food, the food program remains a high priority on the needs list. Malnutrition starves the body and the mind, which impairs the ability to learn.
CHALLENGES
We are trying a new shipper this time and we accepted the special deals offered for burn cream and bandages. These all help but have not made up for the contribution shortfall in January.
There are certain realities to be addressed in the current circumstances and for these I will appreciate your input since it is your gift that run the programs.
If the level of contributions has permanently dropped then we need your prayers and advice as we decide which of the programs to decrease, cut or change.
The ROOF PROJECT is definitely one of the challenges. Thank you for your ideas for dealing with the leaking/sagging concrete roof/ceiling that we detailed in last month's newsletter. Among the suggestions:
Take off the tile, seal, purchase and replace tile
           (this doesn't deal with the sagging ceiling below)
Seal the grouting and cover all areas that could leak  
         (this may or may not stop leak and also doesn't address ceiling)
Bypass the problem by putting a metal roof over the area
(this would require additional expertise on properly displacing rain water as not to cause more leaks in other areas) or,
4.   Tear out the ceiling and start over.
We need someone who knows about concrete construction and flat roofs to go down and take a look so we can get a firm estimate. We'll have to have a special fundraiser because budget-wise this is not a good time for a project so costly.
THINKING BACK…
It doesn't seem possible that it's been almost 5 years. As many will recall Don was in his final season on earth about this time in 2006. His departure from this life was the eve before Easter morning; he had 71 years and 71 days on earth and spent the majority of his adult life serving God. So many positive and wonderful memories. Miss him.
FEBRUARY CONTAINER PROGRESS…
Now in the Bahamas as of March 14th; due in Cap on April 1st. 
OUT OF THE MOUTHS OF BABES
or how to "Wedge" your way into someone's heart
Meet Wedge. He is Roseline and Presume's 3 year old almost adopted son. Wedge decided, since Presume wouldn't do it, he dragged out Presume's suitcase, packed his clothes in it and was heading for the door. When asked where he was going he announced, "To the plane to get Mommy!"  
Have a blessed Spring, a wonderful Resurrection celebration and don't forget to Help Haiti.
                                                                                     Eva
HONORARIUMS
Vickie & Richard McEvers
              In Honor of CHARLES McNAULL
Patricia Golay
               In Honor of GEORGE GOLAY
Pierre Conze
               In Honor of SUZELLE CONZE
MEMORIALS
Mary Ellen Spurlock
               In Memory of son—STEVEN SPURLOCK
Beverly and Pastor Timothy Nehls
               In Memory of DON DeHART
Jean E Szikszay
               In Memory of parents ALEX & ELIZABETH SZIKSZAY
Linda Gardner
               In Memory of friend and neighbor MARGARET GROSS

Gifts to For Haiti with Love are deductible as charitable contributions. For Haiti with Love, inc. is a Florida not for profit and a 501(c)(3) corporation with IRS, allowing your gifts to qualify as charitable contributions. Year end tax statements are mailed by January 15. Our mailing list is confidential, we do not loan, sell or share!

Mission Field Worker: Roseline DeHart
Newsletter Editor: Eva DeHart
(727) 938-3245
For HAITI With Love
P.O. Box 1017
Palm Harbor, FL 34682-1017
Cargo: 4767 Simcoe Street
Palm Harbor, Florida 34683-1311
Fax (727) 942-6945