September 2011 Newsletter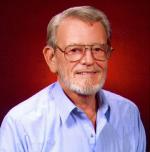 Founder,
Donald Douglas DeHart
2/3/1935—4/15/2006
Legacy of serving Haiti began
the winter of 1968-69.
Life can change...in a flash (literally)...
How often do we take for granted the simple, everyday tasks we do when we get ready every morning or when we're going out on the town at night? Ladies, how many of you casually spritzed on some perfume this morning to make you feel good and make an impression on others? Josiane, Charmens and Roseline of St. Michel de L'Atalaye, Haiti were doing just that, primping and preparing all to look, feel and be their best. But in Haiti, something as simple as spraying on perfume can take a life altering turn. In a country where electricity is a precious commodity and where you have to rely on open flames from gas lanterns to provide for your everyday needs like indoor lighting, flammable sprays like perfumes and open flames do not mix.
Each of these women, aged 29, 28 and 21, respectively, ended up with 2nd degree burns on both arms, both legs and their faces. Where you and I would call emergency response and be taken in minutes by ambulance to the nearest Emergency Room, these women had no such luxury. There is a partially decent road between their home in Saint Michel and Cap Haitien, but it is rough mountain terrain. There is no bus service so a friend brought them by car. Just imagine riding for 3 hours in a car, on a bumpy road, in the heat and humidity with severe burns that have yet to be treated! They were fortunate that FHL's burn clinic was ready, willing and able to treat them because of your donations to keep the clinic running and well supplied.
After being treated they asked to stay at FHL, but we are an outpatient clinic, not a hospital, so one of the local pastors took them in so they could come back for bandage changes.  When they are well they don't know where they will go because they no longer have a home as it totally burned down.  By the way, if you were wondering, each of these women used between 85-90 tubes of burn cream EACH for a week; yes, you read that right, that's almost 270 tubes of burn cream!
If you ever wondered where your donations go, just ask Josiane, Charmens and Roseline of St. Michel de L'Atalaye, Haiti. Jesus healed the sick but remember that each and every one of you, our generous donors, heal by proxy via your caring, generous donations to help us serve those much less fortunate than us.
CHRISTMAS IN AUGUST 2011
It seems when this party is over there is the sudden realization that most of another year has passed us by.
If you couldn't attend, you missed what was estimated as one of the best ever! We came within about $300 of last year despite a lower overall attendance. Highlights of the evening were:
Jaclyn Watson's 2010 video that is a great orientation for newcomers on what FHL is all about. Watch the video or share it with friends by going to YouTube or at www.forhaitiwithlove.org.  
A PowerPoint presentation with lots of photos showing the work FHL does.
Lots of neat door prizes.
Auction items and …..
Our very special guest, author Robert N. Macomber (pictured at below with Presume) who shared his personal adventures in Haiti. In addition to being an accomplished author he is a great speaker and held the audience spellbound. We only regret not capturing it on video to share with those who couldn't be with us. His Haiti adventures were a critical part of the research for the 9th book of his HONOR series titled HONOR BOUND in which his main character, Peter Wake, spends time in the mountains of northern Haiti. If you haven't read his books yet, run, don't walk to the bookstore and pick this one up. You'll also find out why we are a little biased to his latest tome. Not only did we climb those mountains with him but the book is dedicated to Don and FHL. And, Bob presented FHL with a check from this book's royalties as well as donating two books for the auction.
After a delicious catered dinner, the auction began. Many of the auction items were brought from Haiti; others were stateside crafts and jewelry. Patrice Fryer, Manager at Fifth Third Bank in Palm Harbor provided some wonderful paper fans to keep everyone cool when the bidding "heated up" but they also served a very practical purpose to help the auctioneer spot those placing bids.
Kris Gregg is a local artist who donated her award winning "Walk a Day in My Shoes" (shown at below).
We can't possibly mention everyone but there were so many who helped make the evening a total success! Please accept our sincere thanks for those who came, those who bid, those who gave, those who helped clean up and pack up all the Christmas gifts and those who prayed for a successful, joyous Christmas Day party in Haiti at the FHL Headquarters. It will be a "Jwaye Nwèl" indeed!
Roseline and Presume worked to put together two pallets of supplies and gifts to ship before leaving to go back to Haiti. My sister, Linda and I finished the task and everything left Palm Harbor bound for Haiti on Monday, August 15, 1,200 pounds of love.
FREE MY FOOD!!
We need your prayers for the freeing of the food. At this point Feed My Starving Children (FMSC) is helping us with the February container that is still on the wharf in Port au Prince and the April container that is on the wharf in Cap Haitien. The paperwork on June's container is in Présumé's hands. We have wired funds and hope that he will be able to clear this container before the daily storage charges begin. The August food container is somewhere in transit so we should have at least two containers to start up the Food Program again that serves the poor, elderly and disabled in Cap. This has been beyond frustrating and is desperate for the people relying on the food, the old, frail and disabled with nowhere else to turn. As we go to print, Roseline reports that some of the containers may be freed by the end of August!!
CAP's GOT A HOT TIN ROOF (!!)
With apologies to Tennessee Williams, we are about 1/3 the way to funding the much-needed repairs on the headquarters. By now you are undoubtedly aware of our rapidly deteriorating ceiling at the Cap Haitien HQ. The situation is getting worse and while many have expressed interest in going down or suggesting a person or group that can help, we will need to take additional action sooner rather than later. Time is of the essence in this project, the longer we go, the greater the damage. The close ups at left and above show the damage to the ceiling immediately below the compromised concrete roof.
Remember in the late 1980's when we were given an ultimatum of buying the HQ or moving? You came through big time to allow the clinic to stay put. We need your help again. The total project cost is $32,000 minus $10,900 already donated. That leaves us with $21,000. If each of last year's donors, all 777 of you, gave an additional $27, we'd have a new roof. If only 403 people gave an additional $1 per week or $52, we'd have a new roof. It takes very little really to keep the clinic safe, dry and secure. You tell us, I would call it doable. No, I know we can do it! Let us know how much of this challenge you can handle over and above your normal contributions because the last thing we want is to not be able to supply the clinic or close it while we are repairing it. Remember Josiane, Charmens and Roseline from page 1? Ask them how important the clinic is!
God Bless you all… we really need your support!!
MEMORIALS
Toni Marie Lawrence
               In Memory of KIM
Don & Lori Edwards
               In Memory of ESTHER CLELAND
Herbert Donald
Hazel and Walter Gass
                 In Memory of MARTHA DONALD
Suzelle & Dr Pierre Conze
               In Memory of GABRIEL G CONZE, oldest brother
Dennis and Marlene Petersen
               In Memory of BERNIECE & ART SCHMITT
HONORARIUMS
Elmer & Peggy Perschbacher
               In Honor of their GRANDCHILDREN
Doug Baker
               In Honor of DR. EDWIN BAKER, Rock Island IL
Suzelle & Dr Pierre Conzé
               In Honor of YVES & MISSY CONZE
                                    Wedding anniversary
Tony Dyba
               In Honor of JAE DYBA, wife
 .
Gifts to For Haiti with Love are deductible as charitable contributions. For Haiti with Love, inc. is a Florida not for profit and a 501(c)(3) corporation with IRS, allowing your gifts to qualify as charitable contributions. Year end tax statements are mailed by January 15. Our mailing list is confidential, we do not loan, sell or share!
Mission Field Worker: Roseline DeHart
Newsletter Editor: Eva DeHart
(727) 938-3245
For HAITI With Love
P.O. Box 1017
Palm Harbor, FL 34682-1017
Cargo: 4767 Simcoe Street
Palm Harbor, Florida 34683-1311
Fax (727) 942-6945